Hey all,
there has been a lot of discussion about several topics (Yang Sau Chung Lineage, Peng Jing, Taijiquan as a valid Martial Art, "KongJin-related Phenomena"
, Yang Curriculum, Big-/Medium-/Small-/Snake-Frames, Posture in Taiji, ... ) that those of us living in Germany or nearby can now check out for real, which means; touching, not talking

Sifu H. Won Gim (New York) will come to Germany (Giessen near Frankfurt) for an open Seminar on May 25, 2017.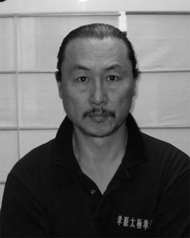 Sifu Gim is the second Tudi of Gin Soon Chu, who himself is second Tudi of Yang Sau Chung.
I suppose it is not necessary to say too much about Yang Sau Chung, great-grandson of Yang Luchan "The Invincible", who specialized in PengJin. There has been quite some discussion in RSF about some of the Teachers in YSC Lineage, e.g. Ip Tai Tak, Gin Soon Chu, Chu King Hung and Yang Ma Lee and (next Generation) John Ding, Bob Boyd, Frieder Anders and Stefan Hagen.
The most vital Part of the Curriculum of YSC according to W Won Gim is the development of an - equally strong and soft - PengJin.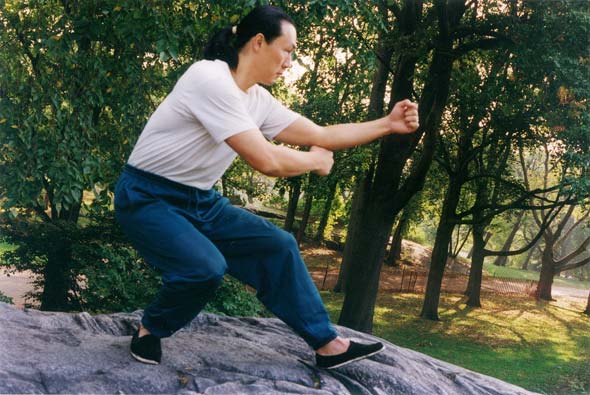 The Workshop is organized by "Qilin-Bildungsakademie" of the "Bundesvereinigung für Taijiquan und Qigong - das Netzwerk".
On the follwoing Day we hope to organize a Presentation with Students of H. Won Gim from Great Britain, Belgium, Switzerland.
Whoever "catches fire" at the workshop and has a certain minimum of experience in Taijiquan / M. A. may attend (Sifu's aggreement provided) the -separately organized- Masterclass from next day (May 26. to 28. (Friday to Sunday)).
The workshop is recommended for those who have a serious interest in the full potential of the Taijiquan of the Yang family.
Information and registration:
Http://www.qilin-akademie.de/seminar...nf%C3%BChurng/
https://translate.google.de/translate?hl=en&sl=de&u=https://www.qilin-akademie.de/seminarangebote/yang-sau-chung-stil-einf%25C3%25BChurng/&prev=search
For further information please do not hesitate to contact me.
Really looking forward to this extraordinary event!
Best regards to all who can not come
PS for viewing and discussing
http://www.nytaichi.com/flash_knife.htm