The amount of devastation is incredible. It does show that more needs to be done to prepare for possible events like this in other coastal communities. The only positive aspect of such storms is that the force people to work together.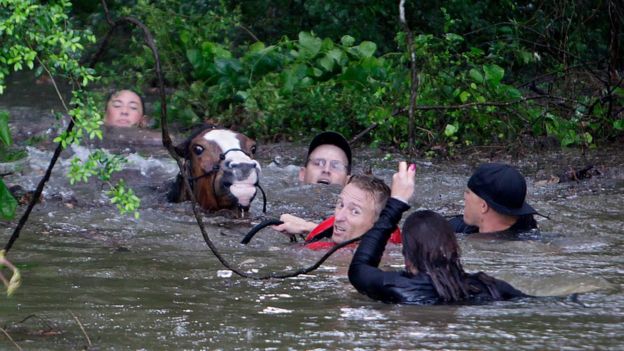 This has just begun. A few more feet of rain is expected.
I don't know exactly whom to send contributions. I think that clothes and canned goods will be more important than money. After all the rescues are done, there'll still be a massive displacement of people. They'll need refuge. The water will be contaminated by the petrochemical refineries and sewage overflow. Imo, refugee centers need to be set up far away from the areas. Oddly enough, some people in Houston had been residents of New Orleans who were displaced by Katrina.
At any rate, those Texans who may be on the board might know the best way to help.