This is not really part 5 - just a quick diversion into the Sung Dynasty through a look at one of the classic paintings of the era. "Along the river in the Ching Ming festival".
#19 The Rainbow Bridge
We return to China in the Song Dynasty, looking through the eyes of artist Zhang Zeduan at the vibrant economy that developed among the common people while their confucian rulers were distracted by external events, and the nascent Industrial Revolution that it gave rise to, which lasted until the early part of the Ming Dynasty.
https://www.spreaker.com/user/9404101/1 ... bow-bridge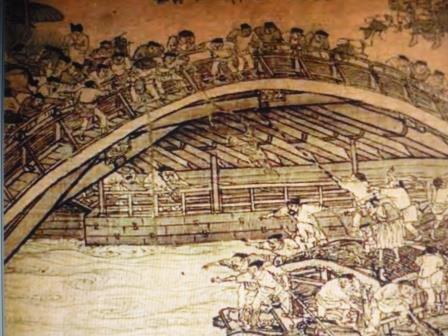 This link gives you access to the whole scroll to look at as you listen. It's 17 foot long!
https://en.wikipedia.org/wiki/Along_the ... g_Festival
Xingyi Part 5 proper is coming in the next couple of days. It's a good one!