marvin8 wrote:I do not see the "strategy" in the OP, "

A throws jab/cross.

B uses double hooks to counter it." Can you explain where it is or provide any testing video?
In those clips, they didn't wait for their opponent's attacks. They attack first.
In the following clip, I did try to punch at my opponent's face. but my punches could not go through.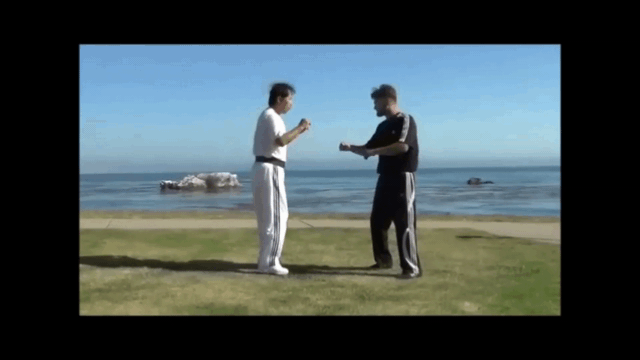 marvin8 wrote:I only see the typical long guard to head control, no "arm wrap:"
After head lock, if you want to follow with a
- punch (such as uppercut), you may not want to wrap your opponent's leading arm.
- throw, you want to wrap his leading arm and pull.