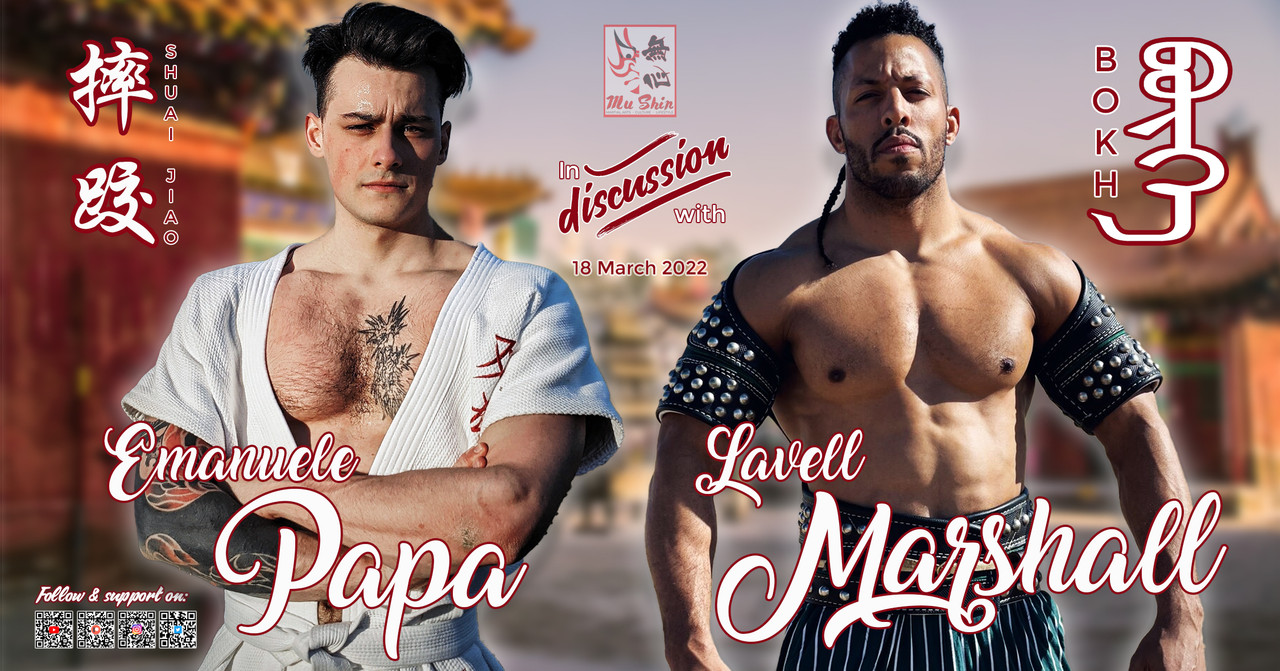 Mu Shin Martial Culture Presents - In Discussion with Lavell Marshall & Emanuele Papa
This coming Friday the 18th of March 2022 I will be hosting a discussion with Lavelle Marshall and Emanuele Papa. This will be video discussion covering topics related to Shuai Jiao and Mongolian Bokh.
You are invited to submit any questions or topics you would like answered and discussed by these great guests.
(Submissions in the comments on the relevant post on our Facebook pagebelow prior to 5pm Beijing time on the 18th will be considered) - Facebook Page:
https://www.facebook.com/Mushinmartialculture
Brief Biographies of the guests:
Lavell Marshall is a multiple time national and international Shuai Jiao champion. For the last three years he has been living in the grasslands of Inner-Mongolia and studying, competing and researching Mongolian Bokh.
Emanuele Papa has studied traditional chinese medicine since the age of 15 and started practicing Shuaijiao in 2017. He is a student of Master Li Deshun 李德顺 whom he met during the time he spent in Beijing studying for his master's degree. He holds a BA in Anthropology and an MA in philosophy from Renmin University. He's is currently using wrestling to investigate the concept of ethnic and group identity and its transformations from the Qing dynasty to today.