"A permanent member of the United Nations Security Council invaded its neighbor, attempted to erase a sovereign state from the map," Biden said. "Russia has shamelessly violated the core tenets of the United Nations Charter."

History, however, is a harsh mistress, where facts become inconvenient to perception. When viewed through the prism of historical fact, the narrative being promulgated by Biden becomes flipped.

The reality is that since the collapse of the Soviet Union at the end of 1991, the U.S. and its European allies have been conspiring to subjugate Russia in an effort to ensure that the Russian people are never again able to mount a geopolitical challenge to an American hegemony defined by a "rules based international order"
that had been foisted on the world in the aftermath of the Second World War.


Putin informed the Russian people that he considered it "necessary to take the following decision, which is fully responsive to the threats we face: In order to defend our homeland, its sovereignty and territorial integrity, and the security of our people and that of the population and to ensure the liberated areas, I consider it necessary to support the proposal of the Ministry of Defense and the General Staff to introduce partial mobilization in the Russian Federation."

The U.S. and its NATO allies would do well to reflect on the lesson inherent in Hosea 8:7—sow the wind, reap the whirlwind.

Or, put another way, Newton's Third Law has come back with a vengeance.

Putin's decision to order a partial mobilization of the Russian military, when combined with the decision to conduct the referendums in the Donbass and occupied Ukraine, radically transforms the SMO from a limited-scope operation to one linked to the existential survival of Russia.

Once the referenda are conducted, and the results forwarded to the Russian parliament,

what is now the territory of Ukraine will, in one fell swoop, become part of the Russian Federation — the Russian homeland.
https://consortiumnews.com/2022/09/22/s ... whirlwind/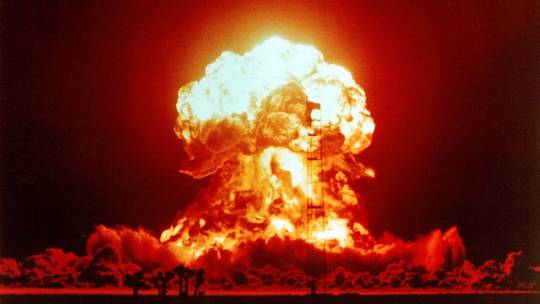 Nuclear war is possible – US commander
For the first time since the Cold War, conflict with a nuclear-armed peer is "no longer theoretical," Admiral Charles Richard said
https://www.rt.com/news/563355-nuclear-war-possible-us/