starts here
https://twitter.com/corymuscara/status/ ... 3334427656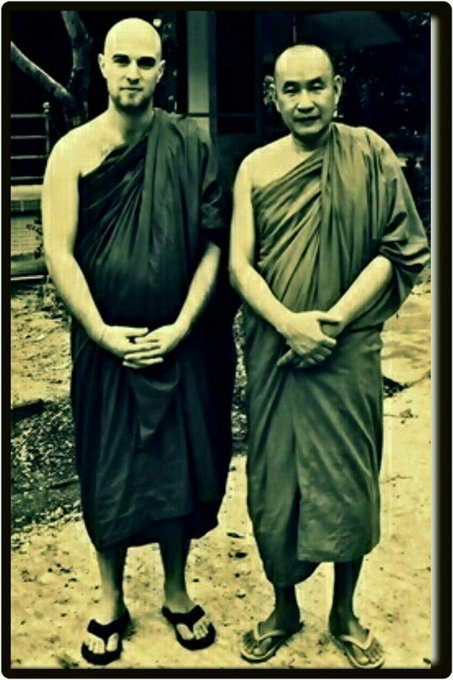 pasting ten text excerpts from reddit quoting the twitter.
I meditated 15 hours a day for 6 months straight with one of the toughest Buddhist monks on the planet. Here's what I learned:

This is Sayadaw U Pandita. He was notorious for his unwavering belief that enlightenment is possible in this life & his ruthless expectation that his students get there. We slept 2-5 hours/night. No reading, writing or speaking. Lots of pain. Lots of insight. Let's get into it

Finding your true self is an act of love. Expressing it is an act of rebellion.

A sign of growth is having more tolerance for discomfort. But it's also having less tolerance for bullshit.

Who you are is not your fault, but it is your responsibility.

Procrastination is the refusal or inability to be with difficult emotions.

Desires that arise in agitation are more aligned with your ego. Desires that arise in stillness are more aligned with your soul.

The moment before letting go is often when we grip the hardest.

You don't find your ground by looking for stability. You find your ground by relaxing into instability.

What you hate most in others is usually what you hate most in yourself.

The biggest life hack is to become your own best friend. Everything is easier when you do.

The more comfortable you become in your own skin, the less you need to manufacture the world around you for comfort.