http://www.guardian.co.uk/world/gallery ... lightbox=1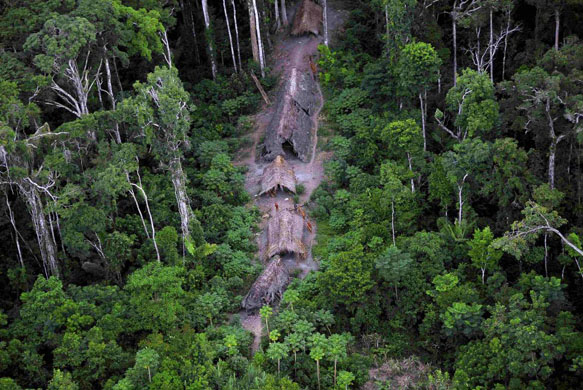 Brandishing their weapons at the aircraft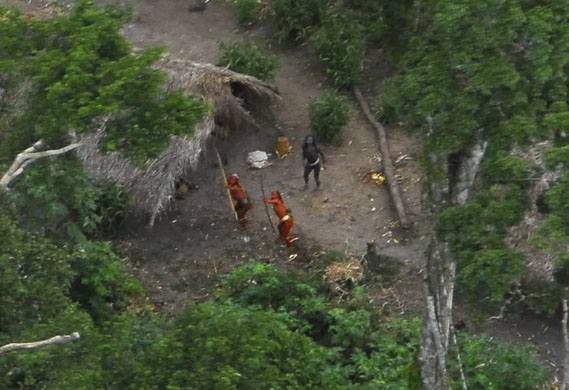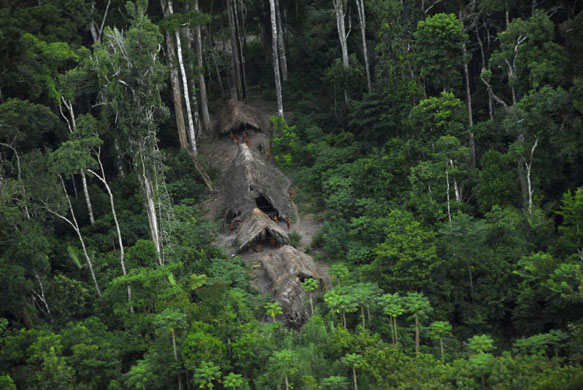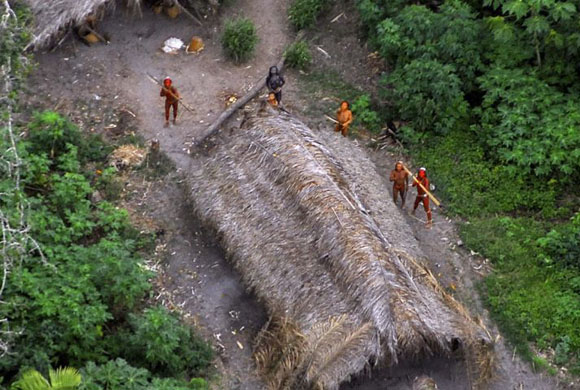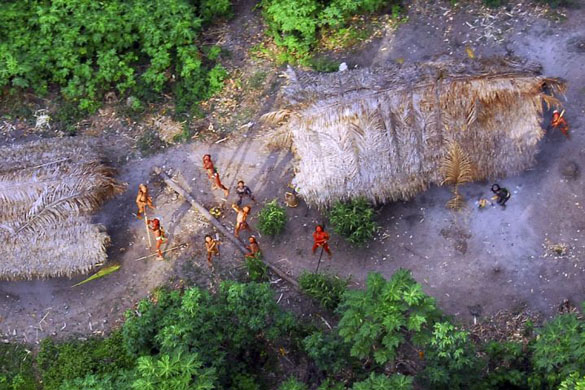 http://www.guardian.co.uk/world/2008/ma ... nservation
Deep in the Amazon jungle, one of the Brazil's last uncontacted indigenous tribes has been photographed from the air, to prove its existence.

The pictures show tribesmen, painted red from head to toe, preparing to defend themselves with longbows against the aircraft carrying out the photography.

The images, taken by the Brazil's department for Indian affairs (Funai), reveal a number of thatched roof huts in a small clearing in the forest, in the western Amazon, close to Envira, which is not far from the border with Peru.

Funai warned that logging in the region threatened the existence of the few remaining uncontacted indigenous communities.

"We did the overflight to show their houses, to show they are there, to show they exist," said Jose Carlos dos Reis Meirelles, an expert on uncontacted tribes at Funai. "This is very important because there are some who doubt their existence."

Meirelles said the tribe lived in six small communities, each with about six communal houses, in an area known as the Terra Indigena Kampa e Isolados do Envira.

He added that other uncontacted groups on the Peruvian side of the border, who have also been photographed by experts, were being pushed from their homes by illegal logging.

"What is happening in this region [of Peru] is a monumental crime against the natural world, the tribes, the fauna, and is further testimony to the complete irrationality with which we, the civilised ones, treat the world," Meirelles said.

Loggers, often prepared to kill as they move into new areas, have forced uncontacted tribes from Peru into Brazil. The area is regularly full of smoke from the burning of recently-logged areas.

The Brazilian government has a policy of not contacting the few tribes which are untouched by the outside world and whose way of life has apparently changed little in thousands of years. It is not known to which tribe they belonged, Funai said.